If you are using th7 hybrid base then this article is for you! All of these town hall 7 hybrid bases can be used for pretty much any trophy ranges although they will be most efficient when used by players around 500-600 range.
An important note: You can use any of these bases in war and it will make attacking a lot less predictable, I hope you find the perfect one for your trophy hunting needs.
TH7 Hybrid Base 2022 Layout
This base is basically designed to funnel attackers so they are forced to walk on either side of the base. The traps are located to damage troops from both sides of the walls and this is a very common feature in my bases, however you can adjust their locations for more flexibility.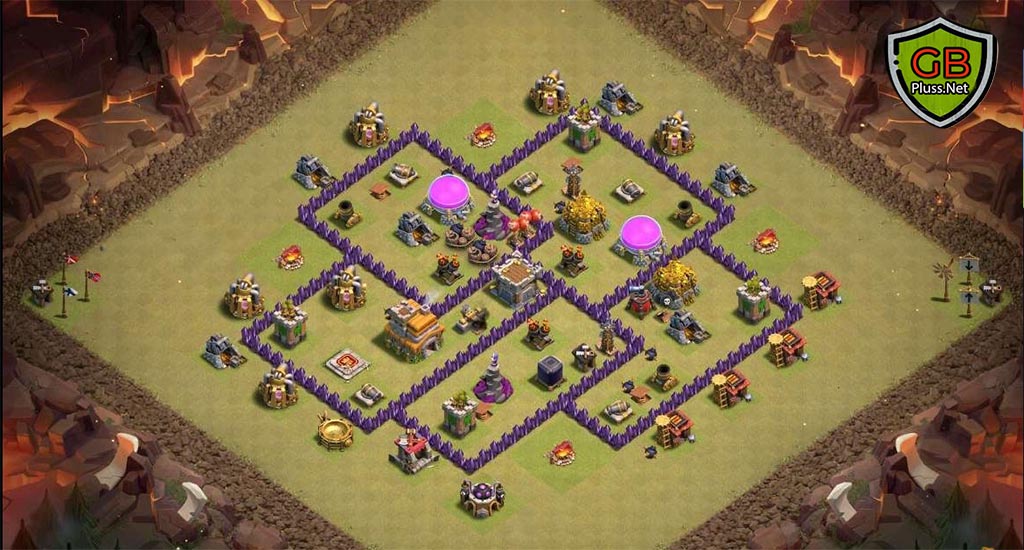 Anti 3 Star Town Hall 7 Hybrid Layout
This base is also designed with a core compartment that is pretty much impossible for Valkia's to funnel troops into, no matter how they attack it either the hounds will die first or the other troops.
I do not recommend using this base if you are bigger than 400, however it works very well for lower trophy ranges.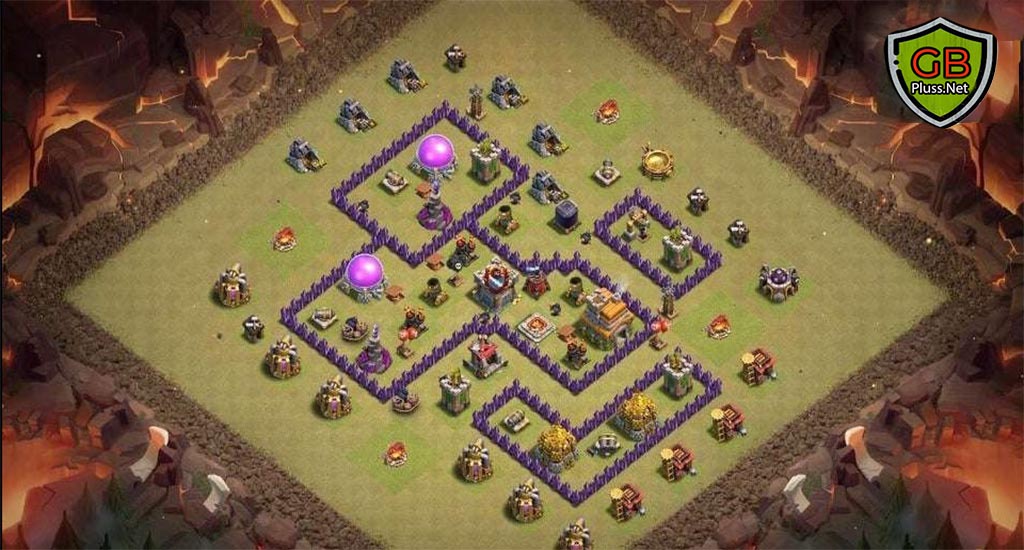 H7 Hybrid Base without Barbarian King
This th7 hybrid base is designed to save three gold storages and one elixir storage, the goal was to use the double giant bomb in front of gold storages to protect them from being one-shotted by dragon attacks.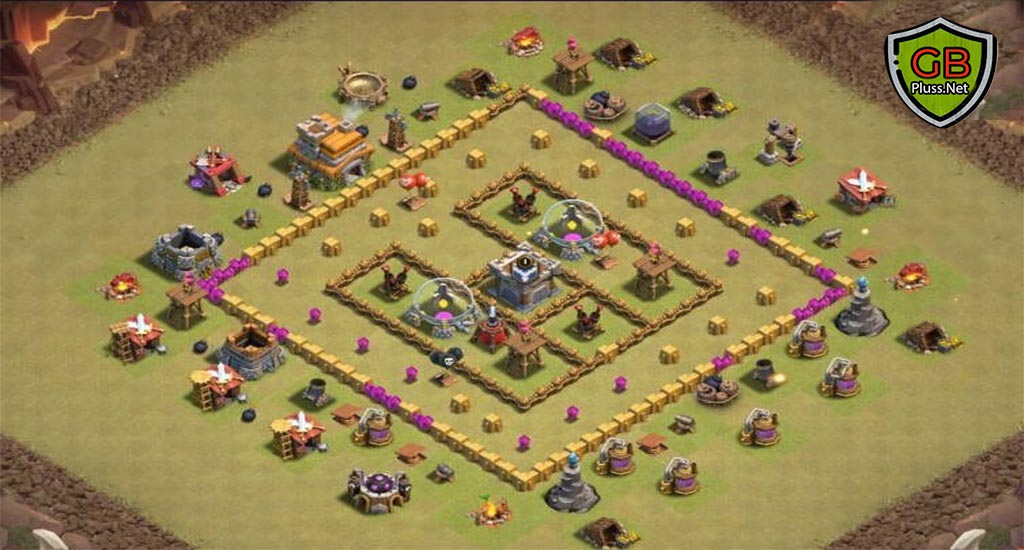 TH7 Hybrid/Farming Base Link
The triangular design is used to maximize the defenses that are protecting these 4 storages, wizards are placed in each compartment along with archer towers and air defense for extra protection against dragons or balloonion attacks.
This base will work for any trophy range, although it is most efficient for players around 300-400 trophies.
Town Hall 7 Hybrid Base Anti Everything
I found this base on the Clash of Clans 2022 and I can definitely say that it is really good for lower trophy ranges since the defensive core is not easily accessible by jump spells or rage spells.
Troops are funneled into two seperate compartments where they will be forced to choose between your mortars and wizard towers, additionally this base is flooded with giant bombs which will make it impossible for dragons to get 10%!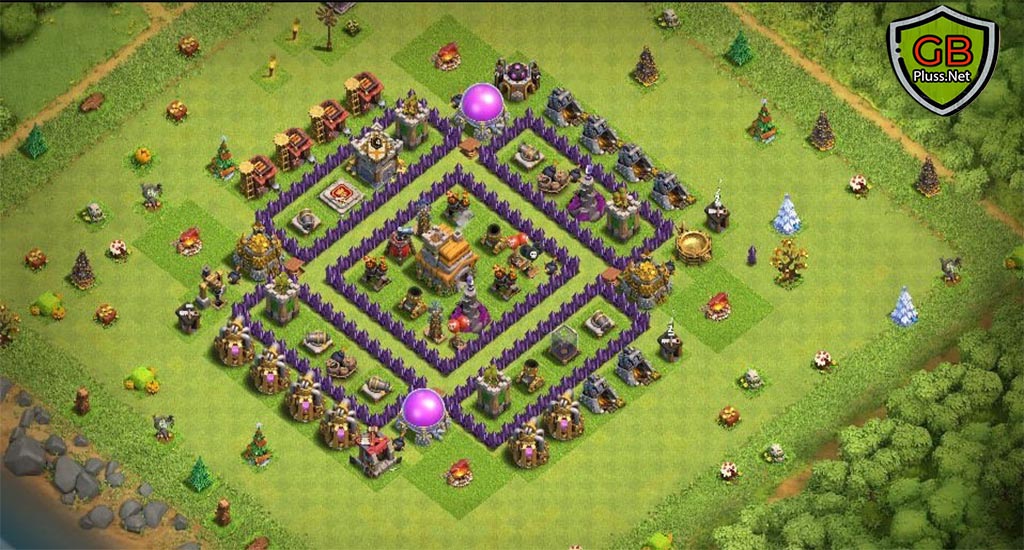 Best Town Hall 7 Hybrid Base
This base is a really good one since it will force your opponent to attack from the top/mid part of the base rather than the bottom where most of our storages are.
The double giant bomb in front of gold storages combined with air defenses that cover all the important things will make hog try to take one or two storages and run away, the only thing they will get from this is a great loss.
I recommend using this base against attackers with lvl6-7 drags as it will make them attack from top if they want to 3 star your base.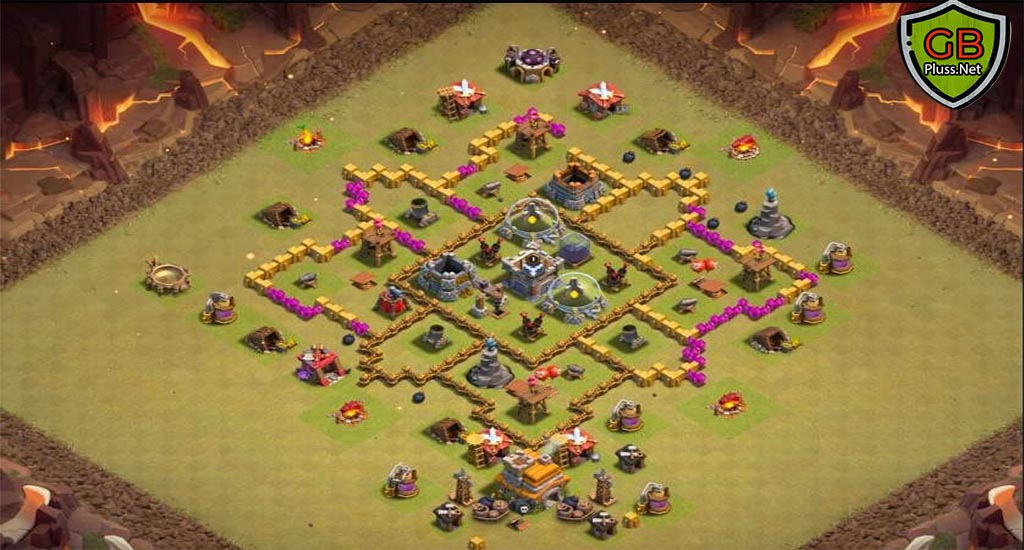 Clash of Clans Town Hall 7 Hybrid Base Copy Link
This base is one of my favourites because it has all the important defenses in the right locations, even though hog riders will be able to get some storages they will most likely fail against this base.
The double giant bomb in front of the king and queen will make your opponent think twice before using rage spells, not only will it kill all the wizards/archers but it will also damage cc troops.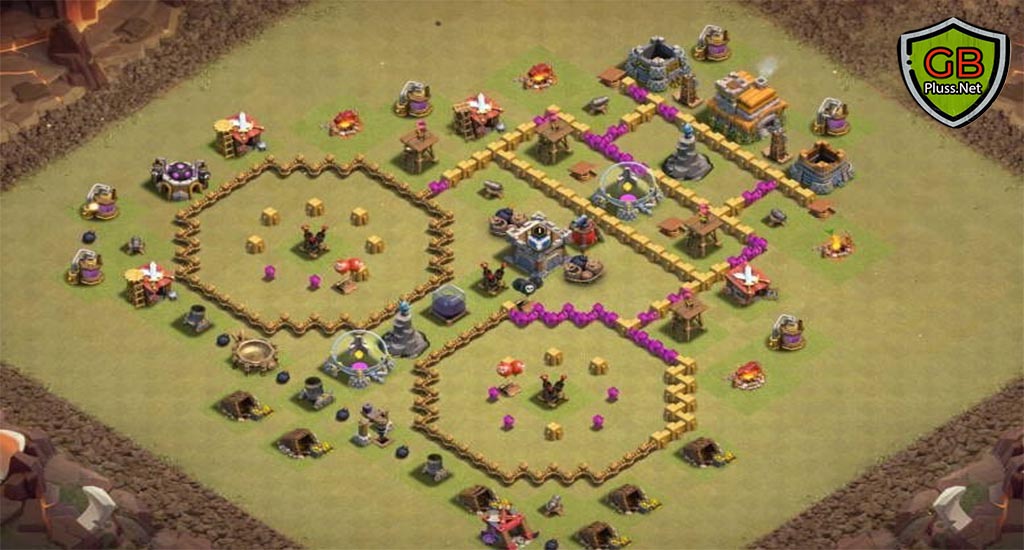 TH7 Hybrid/War Base Layout Copy Link
The giant bombs are placed in a way that they will not only protect your gold storages, but also damage any other troops that go approximately near them.
I have been using these bases for quite some time now and I have to say that I am really satisfied with their performance, I hope you will all enjoy using them too!
#Till next time! Good Bye…!