Hey all, I finally made it here! The thing I was talking about last week. I mean I had designed TH11 Farming Base.
Best TH11 Farming Base 2022
I played clash of clans farming bases town hall 11 games to gather the stats for these bases. It took a lot of time, but it's all free so why not? For those who don't know what this is about: there are some th11 farming bases that work better than others against Giant/Healer combinations.
With a little help from our team I managed to do some tests and gather data for those bases, so let's start with the first set of bases.
I'm going to show you guys one by one of the best ranked farming bases, as well as its town hall level 11 and the percentage of three stars is high.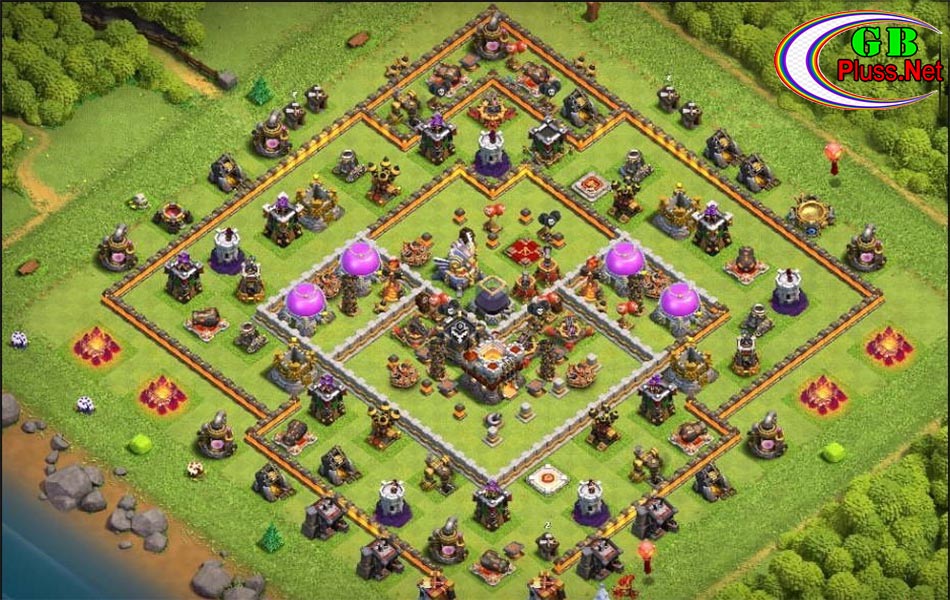 Town Hall 11 Farming Base Layout
I will also give a brief explanation about the best buildings in the base. Keep in mind that this data comes from my own tests and by no means is perfect, but I'm sure you'll find them pretty useful anyway. I also expect these bases to be the same for everyone, but I can't guarantee it because even if the attacker always does the same thing, your defensive capabilities may vary.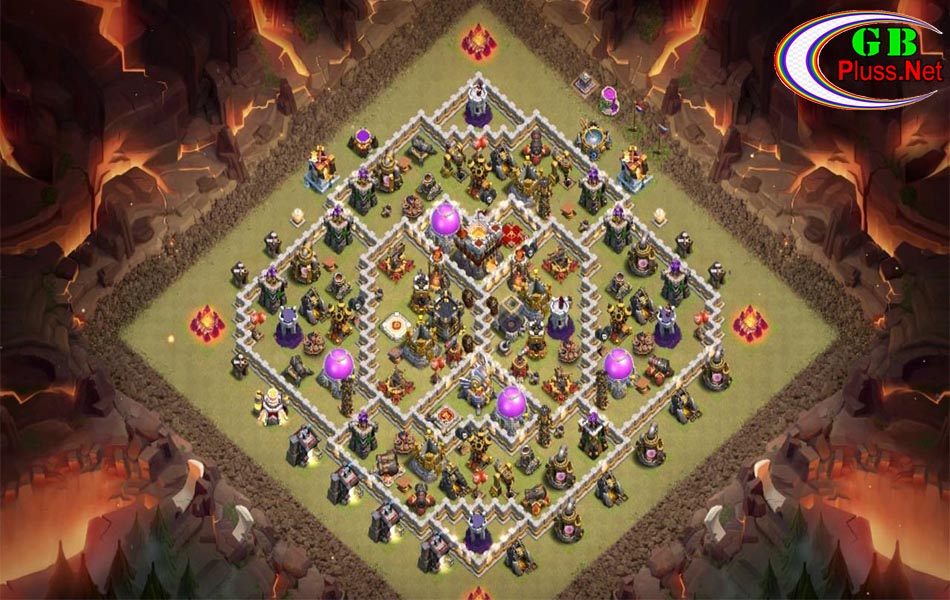 TH11 Farm Base Design
These bases are all tested with a level 4 Giant and a level 1-2 Healer, which is the minimum you need to three star any of these bases.
I'm not sure if this counts as a farming base but it's pretty good against Giants. It relies on funneling them towards one direction and having the archer towers, wizard towers and hidden Teslas pick them off.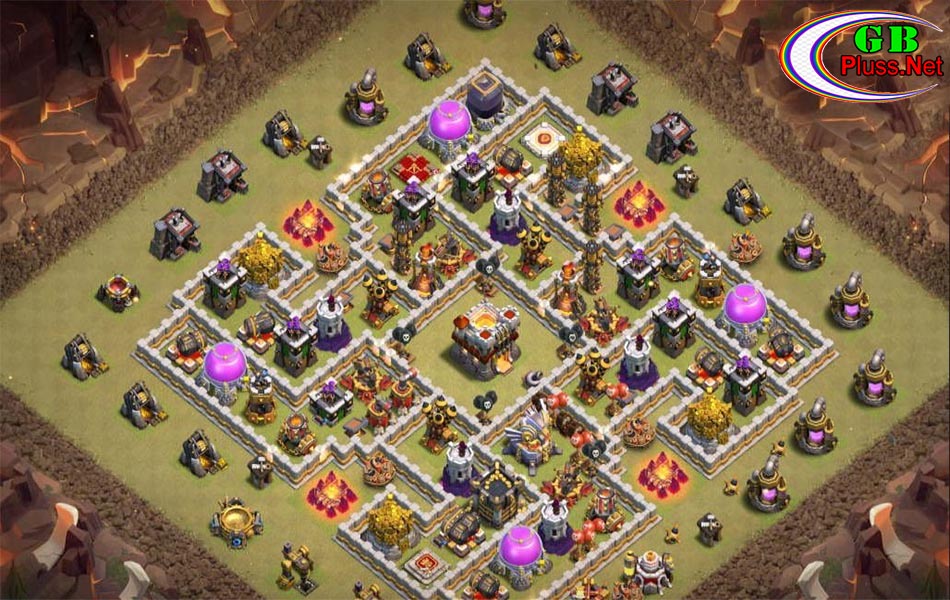 Clash of Clans TH11 Farming Base
I find this base really good against Giants because it basically forces them to attack in a straight line, which is the strange thing you can do against a base with good splash damage. The funneling aspect of this base also makes it really secure against Giants only, but since I believe Healer attacks are more common at TH11.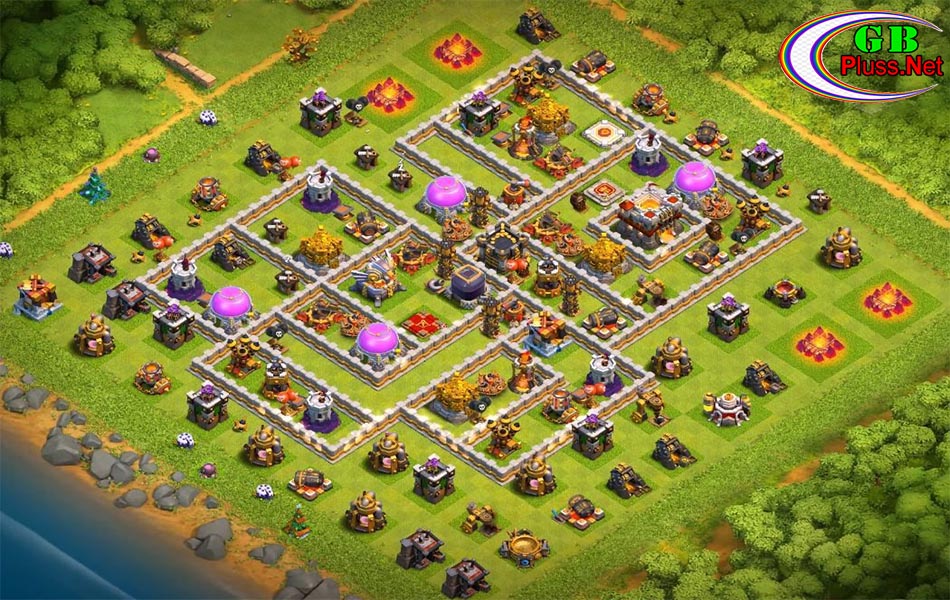 TH11 Farming Layout Link
This base relies only on the fact that Giants walk incredibly slowly and therefore increases your chances of killing them if they're not distracted. It's highly effective against single Giant attacks, but you shouldn't expect much success against Healer combinations or multiple Giant waves. Also bad for storages due to the lack of other buildings.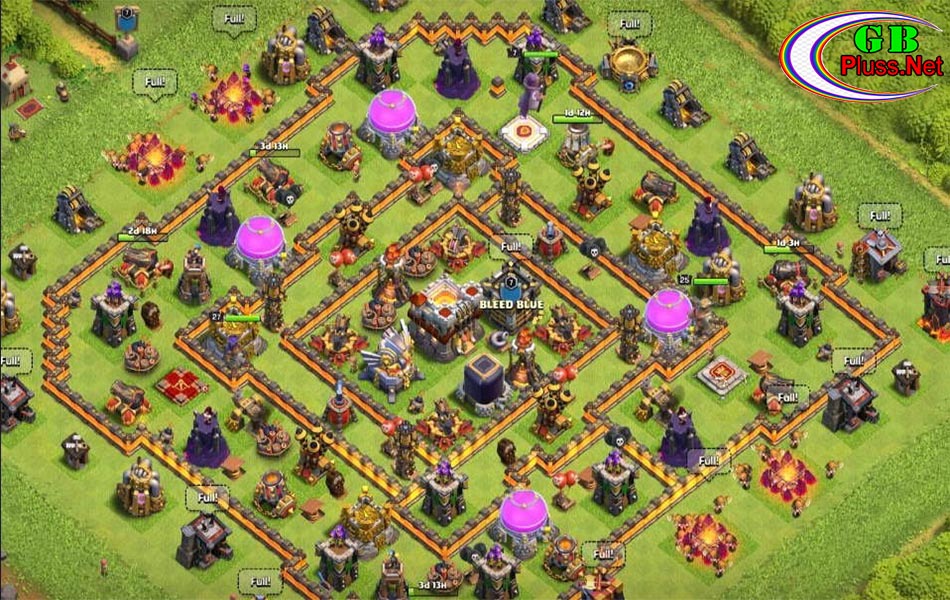 COC Town Hall 11 Farming Layout
This base is built to take down hogs fast and prevent them from doing much damage to the core. It's arguably the best anti-hog base at these Town Hall levels because of how many buildings are in the core. The Archer Queen also helps a lot by tanking with her high hitpoints. Clash of clans base links about of twon halls everything is available on GBpluss.net.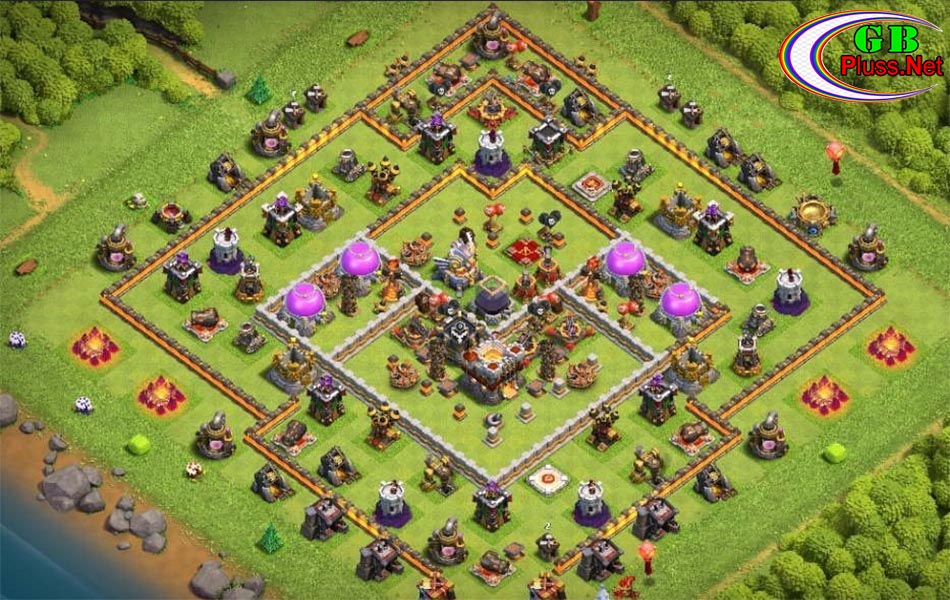 Anti Everything Town Hall 11 Farming Layout
I'm quite surprised with these results, because I think this base is very good against lava hounds. I think that's mostly due to the fact that you don't have many buildings defending the barbarian king, which might make him a bit more vulnerable. If your BK is on a separate island then it will be even more difficult for lava hounds to attack it since they need to walk all the way around and split their troops in the process.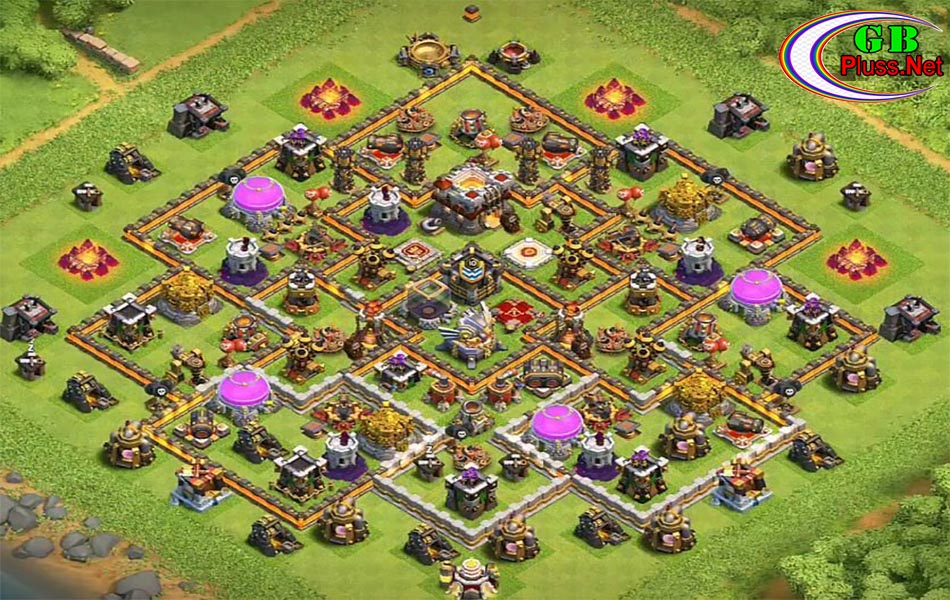 Farming Base Town Hall 11 without Eagle Artillery
While I think this is a decent base, I personally didn't expect it to be so good against giants! The grand warden being surrounded by buildings also means that pekka has to go through a ton of splash damage before even reaching him. It's not great against Healer combinations or multiple waves of Giants, but it'll do in most scenarios.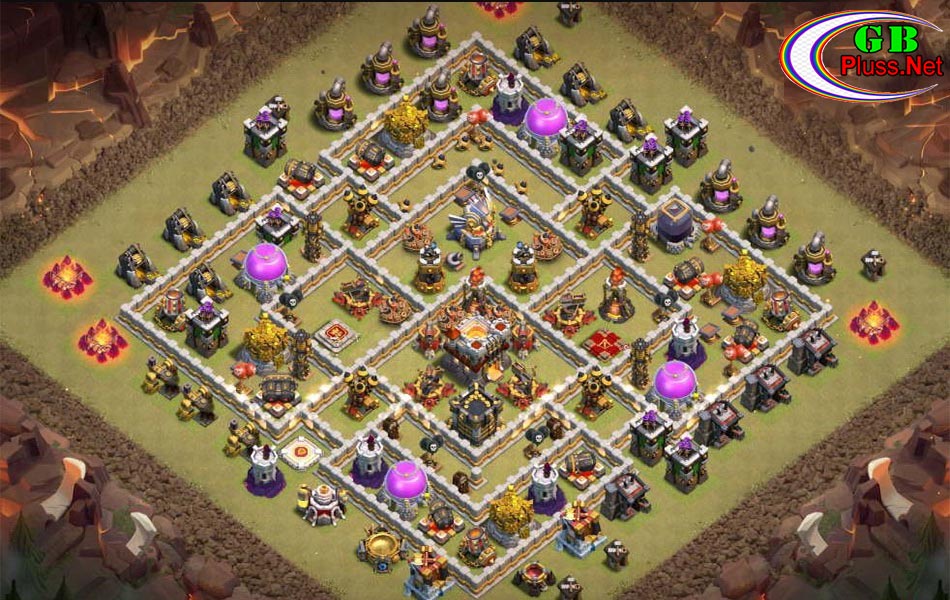 Town Hall 11 Loot Protection Farming Base
This base made me go "Wow, that's a lot of dead troops". It packs the entire base with splash damage to kill Giants while they're distracted by the Archer Queen, who is also in an ideal place, surrounded by some more buildings. This base will not do well against Healer combinations or multiple Giant attacks.